Case Study: Mini Diaphragm Pump for Prosthetics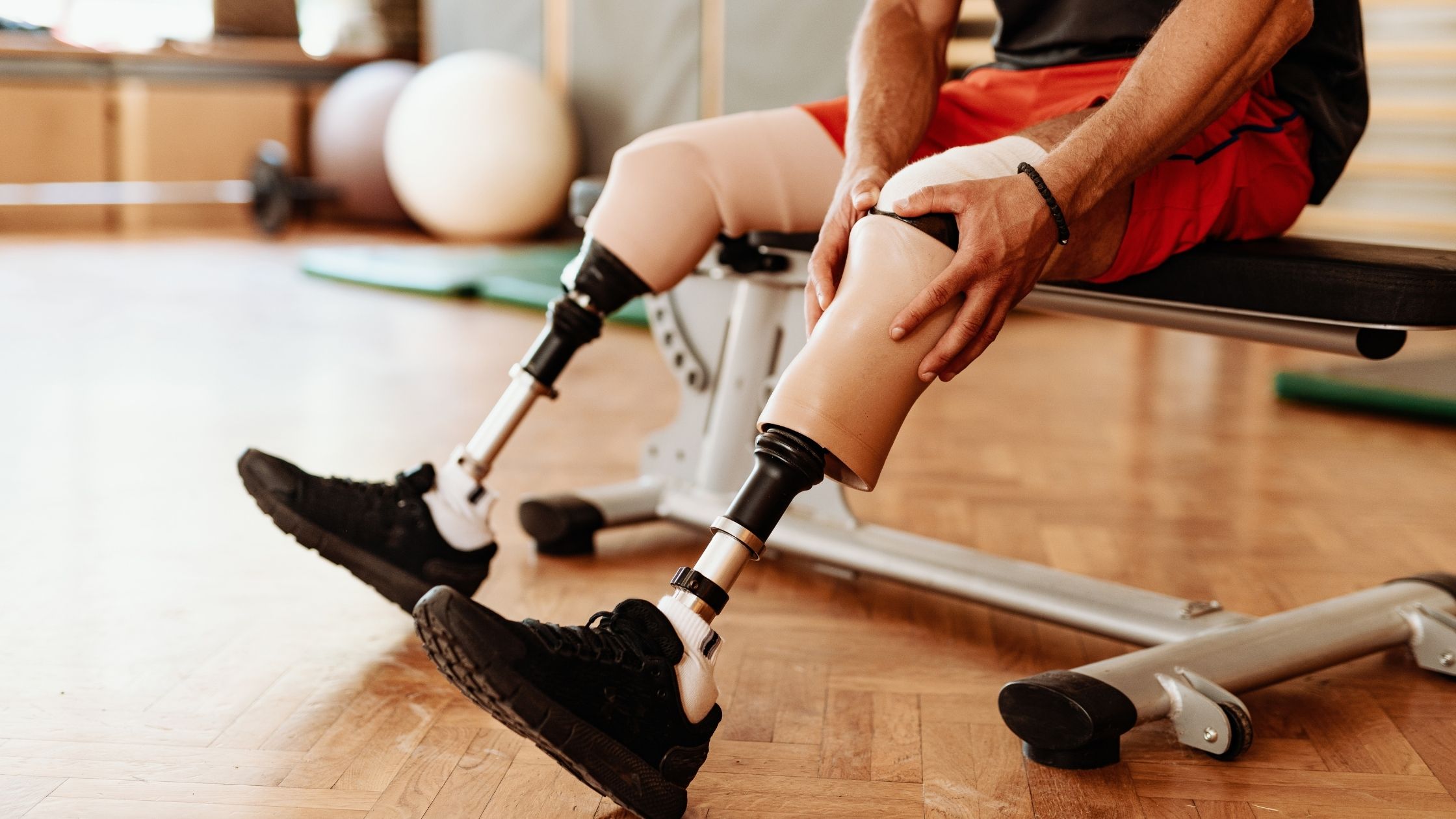 Artificial limbs, legs in particular, typically require straps or otherwise cumbersome attachment mechanisms to keep them in place. These straps can be uncomfortable and a real nuisance.
A large manufacturer of prosthetics approached Dynaflo with the goal of co-developing a suction-based attachment system that would get rid of these straps completely.
Dynaflo did not have an off-the-shelf solution that would meet the suction needs for prosthetics, so we developed a completely new miniature diaphragm vacuum pump, the 2000 Series Miniature Diaphragm Pump with the following remarkable capabilities.
Start-Up Under Load
A partial loss of vacuum could result in embarrassing and potentially traumatic situations, so the miniature diaphragm pump needed to be able to start back up under load – not an easy task since it requires a high torque motor in a small package. The 2000 Series Miniature Diaphragm Pump can start back up under full vacuum. We tested several motors, but the only one that could meet the needs for torque output, power, and size was a high-quality Maxon motor.
High Vacuum, Small Package
Able to reach -27 in Hg in a few seconds (small volume), Dynaflo's 2000 Series OEM vacuum pump Model 2102X provides the highest vacuum levels currently available from a diaphragm pump of this size.
High Efficiency for Long Life on Battery Power
Since the prosthetic pumps work off a relatively small battery, we designed the 2000 Series Miniature Diaphragm Vacuum Pump to draw under 1 Watt at full vacuum. This power efficiency makes it ideal for prosthetics and other battery-powered vacuum applications that do not require much flow.
Maintenance & Serviceability
Given the potentially harsh conditions associated with creating vacuum suction near the human body, and given that the bulk of the cost of the pump is in the motor, it is essential to be able to refurbish the pump while re-using the motor. Today, thousands of pumps have been updated and refreshed with new heads/valves and put back into service.
Contact us to find out if Dynaflo can create a high-performance solution for your application today!