Case Study: Diaphragm Pump for Autem's Battery-Powered Vacuum Lifters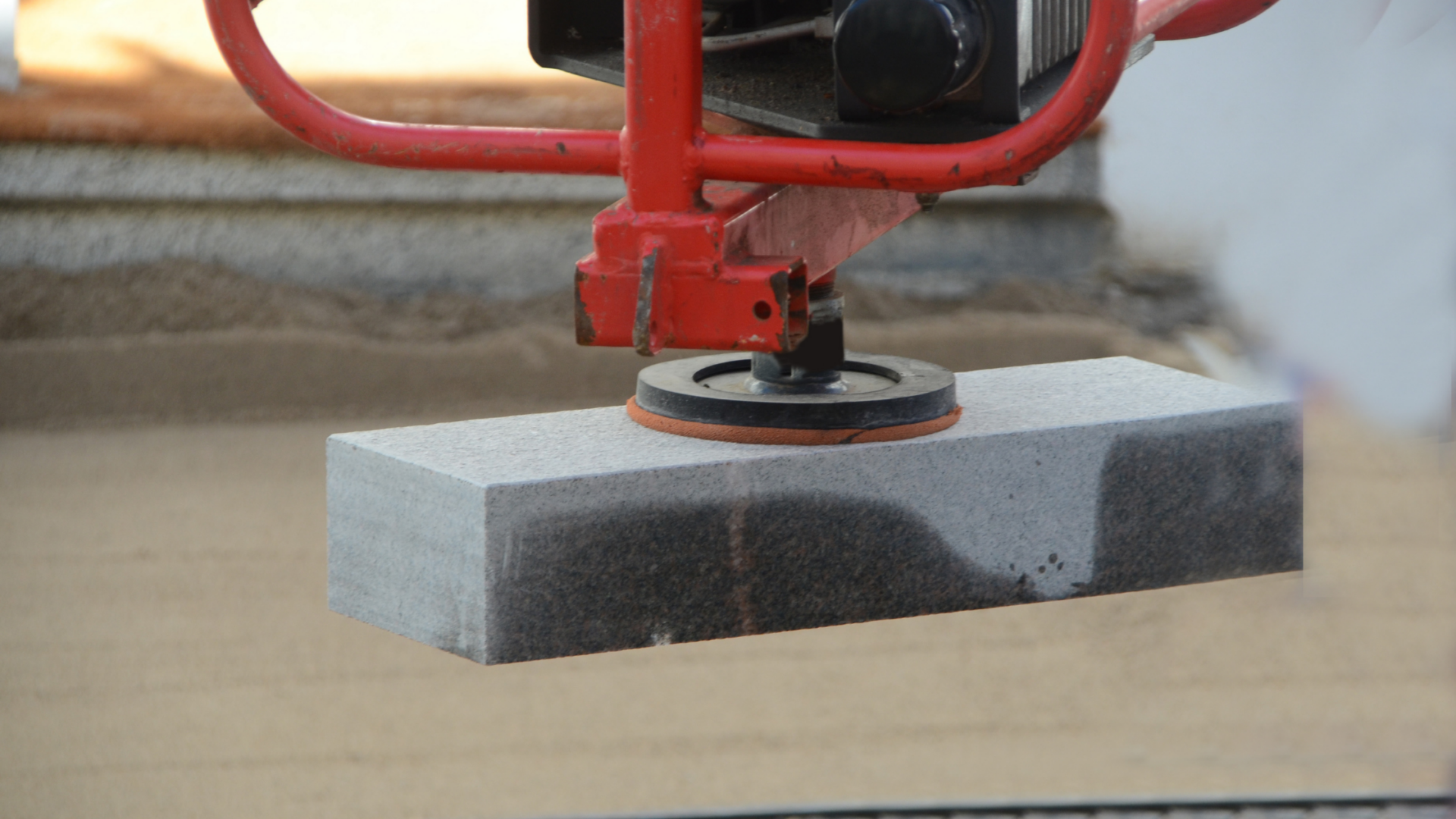 Autem Materials Handling Vacuum Lifters are strong, safe, and efficient battery-powered Lifting Machines designed to improve safety and productivity in the workplace1.
These Vacuum-powered lifting machines easily and safely lift heavy items like concrete slabs, roofing materials, and other building materials by using suction cups and mechanical lifting systems (like cranes, hoists, and the like) to move large, heavy objects.
The Problem: Performance & Responsiveness
After initially reaching out to a large vacuum pump manufacturer during their product development process, Autem was disappointed by the competitor's lack of responsiveness and inability to meet demanding performance requirements.
Research led Autem to Dynaflo, whose responsive applications team recommended the 1000 Series diaphragm vacuum pumps.
Why was the 1000 Series Diaphragm Vacuum Pump a good fit?
They are Well-Suited for Materials Handling Vacuum Lifters
The 1000 Series Diaphragm Vacuum Pumps are widely used in the US and Europe for vacuum lifting applications – mainly because they use a lot less power than leading competitors, are made with quality bearings and components, and are highly serviceable.
Dynaflo 1000 Series Diaphragm Vacuum Pumps are well suited for vacuum lifting for several reasons: they use substantially less power than other leading competitors (details in a separate article) – which is ideal for field-based, battery-powered applications, they are relatively light and small, and you can easily replace the valves & diaphragms.
They Provide Low-Power Consumption
Low power consumption relates directly to more up-time on a given battery. That means fewer battery changes, less downtime, and more productivity. Low power is an essential feature for Autem and gives them an advantage in the marketplace.
They are Less Audible Noise for End Users
Autem found that the Dynaflo 1000 Series diaphragm vacuum pumps produce less audible noise than competitor alternatives. That results in a safer, more appealing product for end-users.
How we helped Autem find the right solution
The first step for evaluating the Dynaflo diaphragm vacuum pump was a demo unit for trials.
After testing and feedback, Dynaflo was able to customize cabling, pump stroke/output, mounting, and final test requirements to suit Autem's specific needs.
The result was a new Dynaflo product and a unique model number specifically for Autem.
Ref. 1: Autem Lifters web site