3000 Series Smooth Flow Diaphragm Pump
Ultra smooth pulse‑free airflow
The 3000 Series "Radial 12" smooth flow diaphragm pumps are ideal for mechanical ventilators and other devices that require an extremely fast response, low pressure output, and a smooth, pulse-free flow. These diaphragm pumps meet FDA contamination control requirements.
Power & Flow
2.9 lpm/W
Max Flow
140 l/min (4.9 cfm)
Max Pressure
140 mbar (2 psi)
Price Range
$475-$575

*
*

Prices are typical for brush DC motors. Final pricing depends on the motor, volume, and customization features.
Why customers

love

the 3000 Series
Our customers tell us these pumps provide the only true smooth output flow on the market.
Why
you

will love this pump
Single or dual-head diaphragm pumps - due to their "bicycle pump" nature of providing pulsatile flow - are usually not known for producing such smooth flow output. The 3000 Series is a multi-head diaphragm compressor with 12 mini diaphragm pumps in series, positioned radially on a central, single eccentric. Each pump goes through its usual cycle once per rotation, the same as single-head pumps. They are each 30 degrees apart from their neighbor to create a 12-point averaging effect on output flow. This symmetrical, balanced design eliminates pulsation and vibration issues while providing a constant torque load on the motor to mimic the smooth, natural breathing pattern of patients.
The 3000 Series diaphragm pump utilizes a low-profile, long-life brushless DC motor that operates over a wide range of speeds so your ventilator can precisely control the amount flow to patients and work reliably with prolonged use.
We've also given careful attention to the profile of our diaphragms, so they yield high efficiency. Instead of a flat elastomeric part that would have to be stretched for each cycle, Dynaflo's diaphragms are designed to flex by rolling. This reduces the work required by the motor and extends your ventilator's lifespan.
Despite close to three hundred parts that make up each compressor, the 3000 Series diaphragm pump is surprisingly light, weighing in at only 1.5 lbs (0.7 kg). This makes it particularly attractive for battery-powered, portable ventilators used in critical care, transport, and military environments.
Designed and built in the United States with medical-grade, precision materials for use in demanding environments. Every diaphragm pump we build is focused on safe and reliable performance that meets or exceeds the requirements of the FDA for contamination control.
The 3000 Series pumps meet the transport standards EN 794-3 and ISO 10651-3 for emergency and transport ventilators, EN 1789 for ambulances, EN 13718-1 and RTCA/DO-160G for aircraft, as well as IEC60601-1-12 for basic safety and essential performance.
The 3000 Series diaphragm pumps are oil-free for maintenance-free operation. Being oil-less means our diaphragm pumps operate without risk of contaminating the medium being pumped.

When maintenance is necessary, replacement parts are readily available and easy to get to and replace.
Dynaflo, Inc. can tailor pumps to meet your unique requirements, test conditions, and packaging upon request. These are typical specifications for the 3000 Series "Radial 12" diaphragm pumps.
Power & Flow
2.7 lpm/W
Max Flow
140 l/min (4.9 cfm)
Max Pressure
140 mbar (2 psi)
Motor Options
Brushless DC
Voltage
12 VDC

Current

~ 5.5 A
Weight
1.5 lbs (0.7 kg)
Mounting
Custom
Valve Material
Silicone or custom
Diaphragm Material
EPDM or custom
Port Orientation
Side-by-side, fixed
Wire /Connector
Flying lead or custom
Price Range
$475-$575

*
*

Prices are typical for brush DC motors. Final pricing depends on the motor, volume, and customization features.
Create
your

competitive edge
Dynaflo, Inc. provides diaphragm pump customization services to help your ventilators stand out from the crowd. We can adjust control, chemical resistance, vibration, temperature resistance, and mechanical options to fit your needs—or design an entirely new pump unique to you. The most requested customization features include:
Material options for diaphragms and valves
Specialized wiring and connectors
Distinct mounting specifications
White labeling to provide uniqueness to your product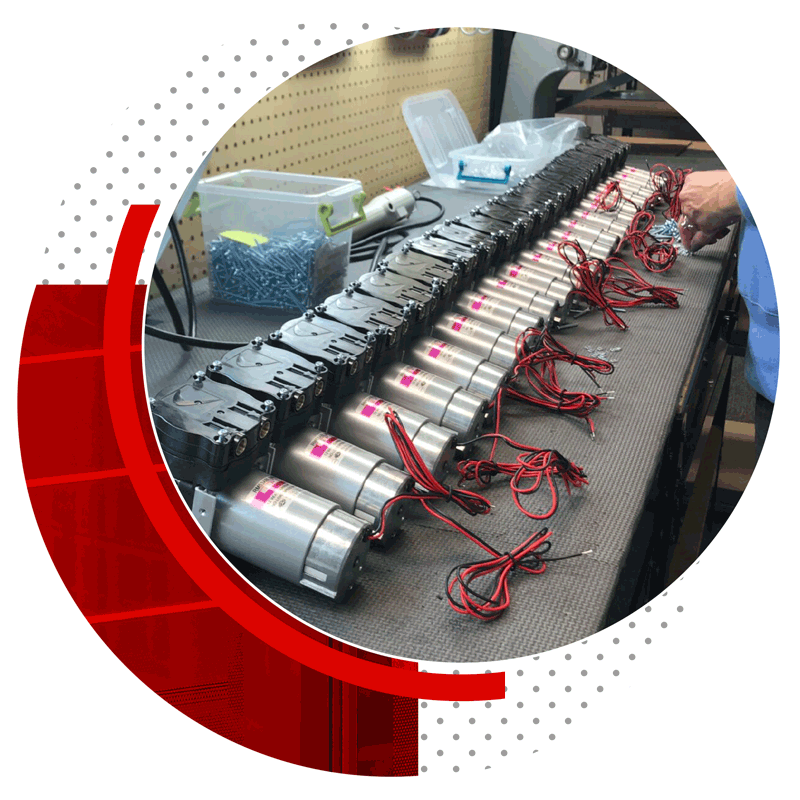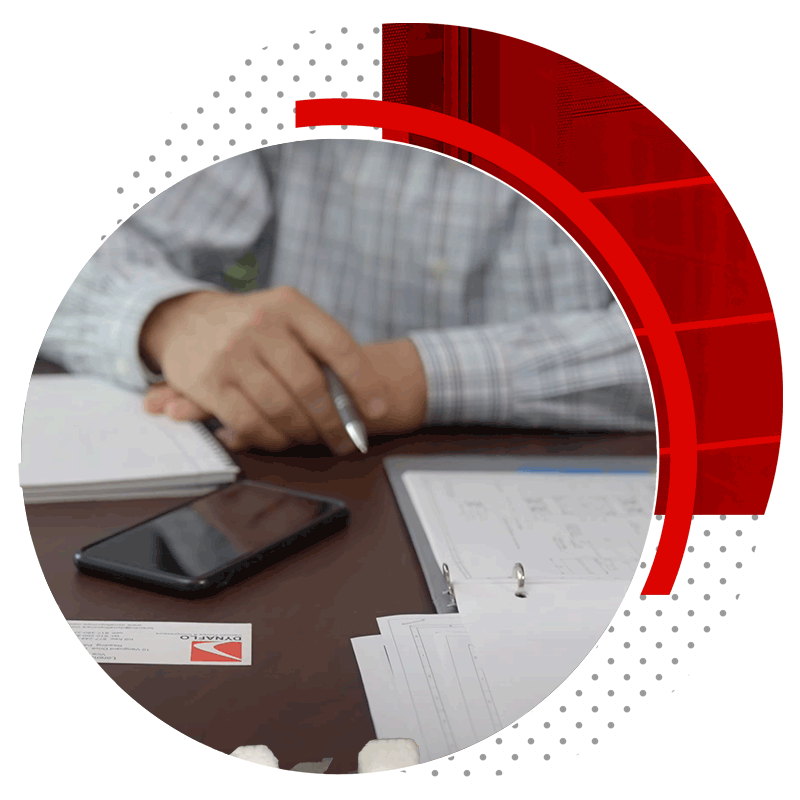 Building the perfect product
together
Dynaflo, Inc. understands the importance of getting your products to market quickly. We provide skillful and confidential guidance throughout all phases of diaphragm pump development to create pumps that seamlessly integrate into your products and provide you with added value.
We work with your engineers and product managers to discuss the current market requirements your product must meet and the features that will delight your customers. We use this information to determine your product's proper flow rate, cycle time, power, and vacuum/pressure levels.
We provide complimentary trial periods for pumps that meet your specifications so you can quickly test and evaluate how the pump will perform in your product. We then work together to determine if modifications need to be made to the pump's standard specifications to ensure it meets all your requirements, mounts quickly, and is easy to maintain.
If changes are required, Dynaflo's engineering will fine-tune the material, mechanical, and mounting options of the pump to fit the precise requirements of your product.
We inspect and test 100% in line with your requests before sending your diaphragm pump for final testing in your products.
Once all tests have passed, we ship your diaphragm pumps and spare parts. It is important to us to minimize the overall running costs of our diaphragm pumps, and we take this into account in the pricing of our pumps and replacement parts.
Our partnership doesn't end once you have your pumps. After your products are in use, we will reach out to collect your feedback and evaluate how the diaphragm pumps are working for you. As the market changes and new needs develop, we respond with innovative, suitable solutions.
Learn more about the 3000 Series pump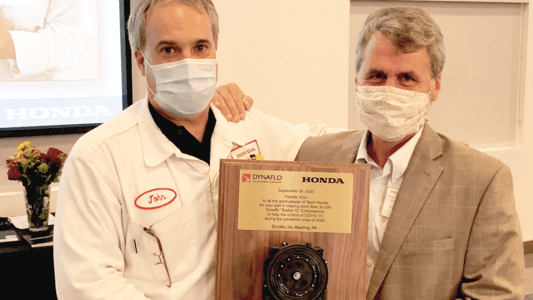 Honda Helps Dynaflo Manufacture Compressors for Medical Ventilators
Prior to March 2020, Dynaflo, Inc. was building the 3000 "Radial 12" Compressor for a ventilator manufacturer at the rate of about 75 units per week.
The COVID-19 crisis of early 2020 caused a surge...
Read More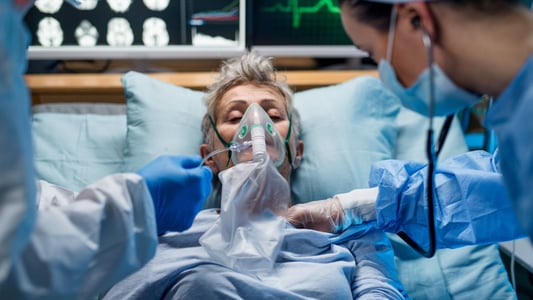 Case Study: Pulse-Free Diaphragm Pump For Medical Ventilator
High-end medical ventilators have stringent requirements for the heart of their systems: the diaphragm pump compressor that delivers air to the patient. The compressors not only need to meet or...
Read More
Let's create your diaphragm pump
Every product is different, and some are one of a kind. We're excited to hear about your products and how Dynaflo, Inc. can provide you with a competitive edge.